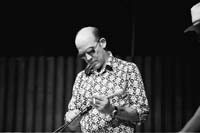 Born: July 18, 1937 in 67, Kentucky
Died: Feb 20, 2005 in Woody Creek, Colorado
Nationality: American
Famous For: Hell's Angels, The Rum Diary, Fear and Loathing in Las Vegas
Hunter Stockton Thompson was a famous American author and journalist. He was born in Louisville, Kentucky, in a middle-class family. His father was an insurance agent and his mother was an alcoholic. Thompson had a challenging childhood as early death of his father left the family in financial troubles. He could not finish high school as he was arrested for robbery and spent 60 days in detention.
Personal Life
Thompson went on to join US Air Force before moving to journalism in 1958. In his life, Hunter travelled quite a bit. He stayed in Brazil and Puerto Rico before settling down in Colorado in 1960s. He was also in San Francisco during the 1960s where he received a Doctorate in Divinity.
In 1963, Thompson married his long-time girlfriend Sandra Dawn Conklin. The two of them had a son, Juan Thompson. After 17 years of marriage, the couple separated in 1980, but they remained close friends till the death of Hunter.
Hunter Thompson re-married in 2003, this time his long-time assistant, Anita Bejmuk. In the late part of his life, Thompson suffered several health problems. In 2005, Hunter died in his mansion in Colorado. He ended his life at the age of 67 by shooting himself with a gun. The suicide was said to be driven more out of his painful medical condition than any depression.
Thompson was infamous for his use of illegal drugs and alcohol, and his penchant for firearms. But all this helped in creating Thompson as a counterculture icon, and this defiant image of his made him very popular with youngsters.
Literary Works
Thompson's first official book was The Rum Diary, but the Hell's Angels was the first one to get published. This book gained national exposure and Thompson came in to popular attention. The story is based on his personal experience with the notorious Hell's Angels motorcycle gang. In the 1960s, Thompson had spent several months riding, drinking and drugging with the motorcycle gang.
Known for his flamboyant writing style, Hunter Stockton Thompson is remembered above all for Fear and Loathing in Las Vegas. Originally written for Rolling Stone magazine and then a bestselling book, Fear and Loathing in Las Vegas exploded the boundaries between fiction and reportage.
Published in 1971, the book is a first-person account by a journalist on his trip to Las Vegas with his attorney, Dr. Gonzo. Thompson introduced a new writing style, Gonzo. He became a counter cultural figure as the creator of Gonzo journalism, an experimental style of reporting where reporters involve themselves in the action to such as degree that they become central figures of their stories.
Some of his other major works include Fire in the Nuts, The Rum Diary: A Novel, and The Great Shark Hunt.
In his last years, he wrote a column for ESPN called "Hey, Rube." His last book was Kingdom of Fear, which was an angry commentary on the passing of the American Century.